Squash City Prices
No long-term contracts. Monthly cancellation possible. Simple and flexible.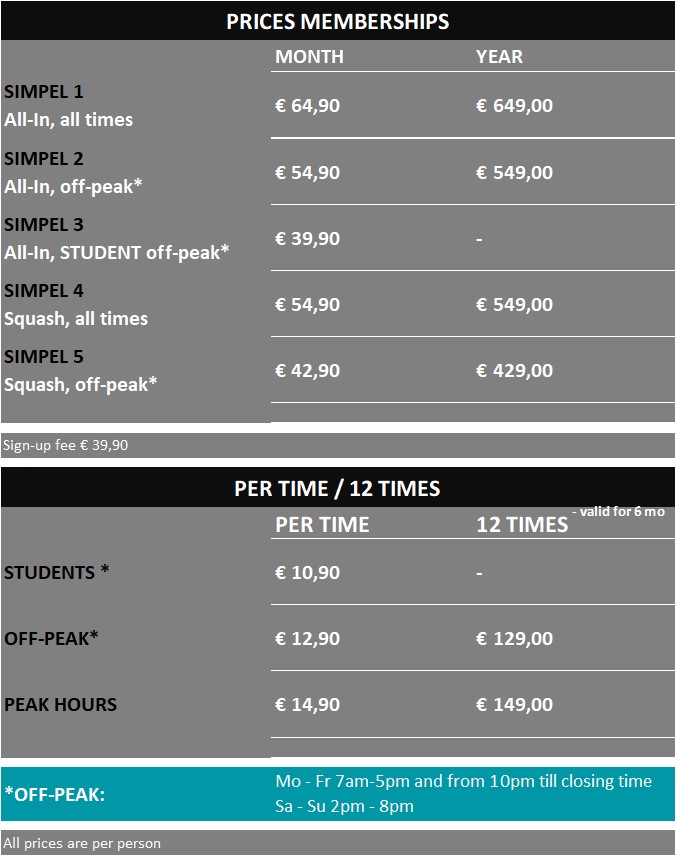 All times = all opening hours.
Off peak times = Mon to Fri from 7am thru 5pm. Mon to Thur after 10pm. Weekends after 2pm.
Take advantage of our € 100 welcome offer
Register now and you could make it onto the Squash City guest list! There is limited space on the guest list every week. Fill in the form below and discover right away whether you are one of the lucky people who receive the welcome offer of € 100.
Note: the guest list is only available for people 16 years of age or older.
Squash City in Amsterdam is the place to be for fitness, group fitness or squash. At Squash City you are assured of the best supervision and the personal attention needed to achieve your goals.